Our tenant BBH Biotech at the Global Investor Forum
2017-05-19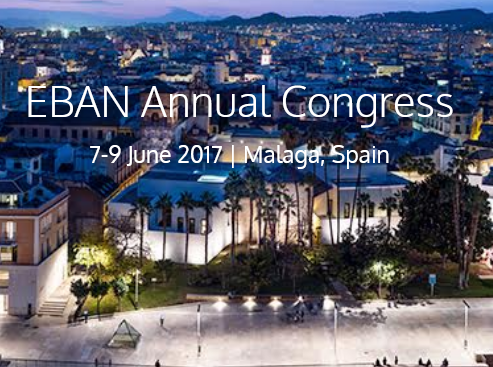 Following the recent call for innovative startups within our IASP network we are pleased to inform that our tenant BBH Biotech Poland has been selected by the EBAN 2017 committee to participate in the Global Investor Forum and related activities for EBAN Malaga, 7-9 June 2017.
In addition to participating in the EBAN Malaga 2017 event itself, and having the opportunity to go through to the Premier Startup Competition, the IASP network offers our company a contribution to their expenses  and a special pitch webinar prior to the event.
The EBAN Annual Congress is one of Europe's largest and most international business angel events held annually by EBAN in cooperation with its best members. After 17 successful editions of the event, the last of which in Eindhoven 2015 and Porto 2016, this year's edition of the event is coming to Malaga on the 7-9 of June 2017 and will be hosted by the City of Malaga and Promalaga at the grand Palacio de ferias y congresos de Malaga.
The EBAN Annual Congress 2017 will be a spring of new ideas and trends, bringing together the world's most eminent business angels, entrepreneurs and opinion makers, and enabling networking and dealmaking with experts in the field. We are expecting more than 500 participants from the early stage investing market as well as 100 startups from all over Europe and beyond.
We'll keep our finger crossed for successful pitching !