Wybrane profile kooperacyjne firm zagranicznych – listopad 2018
2018-11-21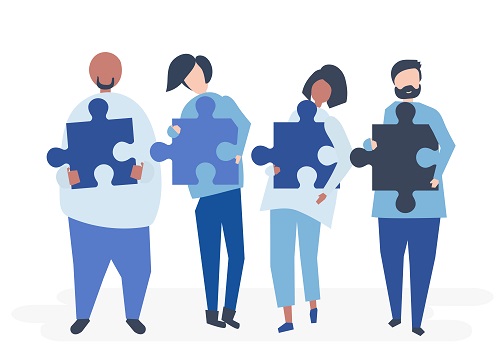 Baza profili kooperacyjnych to nieodłączny i jeden z najważniejszych elementów działalności sieci EEN. W bazie tej partnerzy sieci EEN publikują w imieniu swoich klientów oferty i zapytania o współpracę.
Dostęp do bazy profili kooperacyjnych jest bezpłatny i publiczny. Zapraszamy na stronę EEN.
W aktualnościach strony internetowej sieci EEN Poznańskiego Parku Naukowo-Technologicznego będziemy co jakiś czas publikować wybrane, najbardziej interesujące profile kooperacyjne firm zagranicznych, które poszukują partnerów również w Polsce. Prosimy o kontakt jeżeli są Państwo zainteresowani nawiązaniem kontaktu z daną firmą.
[EUROGIA 2020] Partners search for a project focus on Wind Farm Smart Maintenance.
Reference: RDES20181107001
Summary: A Spanish engineering company is looking for partners to collaborate in a EUROGIA 2020 project proposal focus on wind farm smart maintenance. The company is looking for Wind Farm operator or Plant ownership with expertise in the field of wind operations and predictive maintenance and R&D centers with high expertise on optimizing maintenance at wind farms to be joined in a project proposal under a research cooperation agreement.
Pełna treść – proszę kliknąć na link
A Finnish waste management company is looking for a steel product manufacturer in Estonia, Latvia, Lithuania and Poland
Reference: BRFI20181102001
Summary: The Finnish company working in the waste management business is looking for a long-term manufacturing partner working with different steel containers and collecting boxes. The steel containers are used to collect various types of waste, such as cardboard, plastic, energy, mixed and bio waste. The partnership is considered to be in the form of manufacturing, subcontracting or a distribution services agreement.
Pełna treść – proszę kliknąć na link
Manufacturers and subcontractors sought by a German developer of an intelligent sensor solution for inpatient care
Reference: BRDE20181024001
Summary: An award winning German company with a product that detects objects, people and their activities with the use of machine-learning algorithms looks to partner up with subcontractors or manufacturers of base stations and sensor bands for the system. Partners are wanted worldwide. The innovative, subtle and easy-to-integrate system is used mostly in nursing and retirement homes and its purpose is to alert the caretakers of any imminent threat to the patients.
Pełna treść – proszę kliknąć na link
A Chinese environmental protection company is looking for European high efficient semi dry anaerobic digestion technology and equipment under a technical cooperation agreement.
Reference:TRCN20181029001
Summary: This is a Chinese environmental protection company located in north of China. Currently they are looking for European high-efficiency anaerobic digestion technology and equipment. The company has done similar projects before. They want to search for more advanced technology and equipment for anaerobic digestion process. Potential cooperation could be via a technical cooperation agreement.
Pełna treść – proszę kliknąć na link
Belgian company specialised in metal weld and construction works is looking for a manufacturer
Reference: BRBE20181005001
Summary: The Belgian company designs and produces high quality metal constructions. They have a broad product range (stairs, rails, (automated) gates, fences, …) and produce both for companies and private persons. They wish to find partners that can manufacture the products the Belgian company designs for their customers under a manufacturing agreement.
Pełna treść – proszę kliknąć na link
Request for sawn timber from suppliers and sawmills in Poland, Slovakia and the Czech Republic
Reference: BRDE20180911002
Summary: A German company, which is active in the field of wood processing and timber trade, is looking for suppliers of sawn timber (wood from deciduous trees and coniferous wood) from Poland, Slovakia and the Czech Republic. A distribution services agreement or manufacturing agreement is offered.
Pełna treść – proszę kliknąć na link
A Swedish functional food company that offers food based products to help with insomnia is looking for a granola-style bar manufacturer in Europe
Reference: BRSE20181101002
Summary: Based on research at a university in Sweden a functional food company was formed to offer food based products that help with insomnia. The company's current product is produced in Sweden and they are now looking to add an additional manufacturer in Europe. The company is looking to enter into a manufacturing agreement with a bar manufacturer that do not work with any allergens and that could produce granola-style bars in smaller volumes with preferably organic ingredients.
Pełna treść – proszę kliknąć na link
Partner sought to submit FTI proposal to introduce on the market rubber compound with devulcanised rubber.
Reference: RDBE20181030001
Summary: A European association based in Brussels is coordinating a consortium of companies to submit together an FTI proposal. The project will aim at introducing a cost-saving and eco-friendly solution for the rubber industry by piloting and validating a novel technology that can convert rubber waste into regenerated, virgin rubber, commercialising the new material as well as marketing the technology. The consortium is looking for SMEs with experience in rubber regeneration for project partnership.
Pełna treść – proszę kliknąć na link
W celu weryfikacji aktualności danego profilu kooperacyjnego prosimy o kontakt z biurem sieci EEN działającym przy Poznańskim Parku Naukowo-Technologicznym – een@ppnt.poznan.pl; 61 827 97 46.
Profile kooperacyjne są anonimowe w celu zabezpieczenia danych kontaktowych. Jeżeli są Państwo zainteresowani nawiązaniem współpracy z daną firmą prosimy o informację. Po nawiązaniu pierwszego kontaktu oferujemy swoje dalsze, bezpłatne wsparcie w procesie negocjacji czy też konstruowania umowy o współpracy.
Wszystkie profile w bazie sieci EEN publikowane są w języku angielskim, który jest podstawowym językiem kontaktu w całej sieci EEN. Profile zamieszczamy na naszej stronie bez tłumaczenia w celu zachowania integralności treści, znaczenia danego profilu i słów kluczowych, specyficznych dla danej branży.
Zdjęcie: freepik.com